MCC Bookkeeper Webinar Series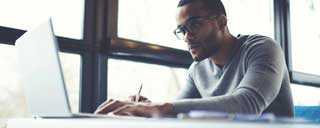 The MCC Bookkeeper Webinar Series has been established to provide continuing education and assistance to bookkeepers with their MCC-related tasks. Bookkeepers will receive an email two weeks before the next scheduled webinar with information on the topic and a link to RSVP. Webinars will be conducted by an MCC staff member and will typically last 45 minutes, with time for participants to ask questions.
If you are unfamiliar with the concept of a webinar, please read "What is a Webinar?" to learn more. You may also wish to join a test meeting to make sure your computer is ready for a webinar.
Should bookkeepers have questions, suggestions for a webinar topic, or would like to request technical assistance from MCC IT staff prior to a webinar, contact support@micatholic.org, or call us at (800) 395-5565.
Schedule of Upcoming Webinars
| Date | Topic |
| --- | --- |
| December 13 | Bookkeeper Toolkit Overview |
| February 13, 2019 | Paycor Required Custom Fields |
| April 11 | Data Flow to and from MCC |
| June 13 | Special Events and Clergy Auto |
| August 14 | Bookkeeper Self-Serve (BSS) Tutorial |
| October 10 | Open Enrollment for 2020 Benefit Year |
| December 12 | Invoice Overview |
Past Webinars
Open Enrollment for 2019 Benefit Year
The first entry in our MCC Bookkeeper Webinar Series covers information on Open Enrollment for the 2019 Benefit Year and is presented by Mary Beth Morgan, Benefits Manager at Michigan Catholic Conference.