In This Issue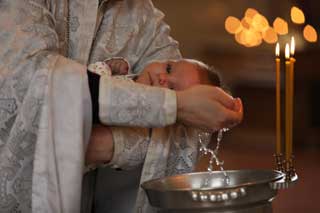 Protect Life
In the span of this election, Michigan could go from a state with laws protecting the unborn and vulnerable women from abortion to a state that permanently guarantees unlimited, unregulated abortion.
Proposal 3 goes far beyond just keeping abortion legal or reinstating the now overturned Roe v. Wade decision.
It would allow abortions to be performed by anyone, at any point in pregnancy, and for any reason. It would throw away state laws regulating quality, safety, and inspections for abortion clinics. It would remove parental consent requirement for teens seeking abortions, and also teens seeking gender reassignment surgeries.
Proposal 3 would move Michigan far from a society where human life is welcomed and where mothers do not have to turn to abortion. Voters must reject this extreme proposal and allow our state to build a culture that values all human life by supporting existing efforts led by pregnancy centers and Catholic Charities agencies to assist mothers in need.
As Catholics, we believe every person has a right to life, which is the fundamental right that makes all other rights possible. Abortion is a "preeminent" threat to the dignity of human life because it is a direct attack on life itself, "the most fundamental good and the condition for all others."
Already, millions of dollars are pouring into Michigan to get Proposal 3 passed, as this measure is seen by many across the country as a trial run for similar efforts to expand abortion in other states.
As Catholics who stand for the dignity of all human life from conception to natural death, it is time to come together and defeat this dangerous proposal. The Catholic bishops of Michigan emphatically urge a NO vote on Proposal 3 and strongly urge you to tell every person you know that this amendment goes too far on abortion, and to vote NO.
This issue of focus will explain what Proposal 3 would do and why it is dangerous for Michigan. It will empower you to talk with your friends and family about why this amendment must be defeated.
In addition to upholding the dignity of human life, there are several other principles based in Catholic social teaching to consider when voting. This edition of focus will also equip Catholics with the principles rooted in the Church's rich teachings on social justice that are helpful to making a well-informed vote on the entire general election ballot. ■