September 2023 EAP Updates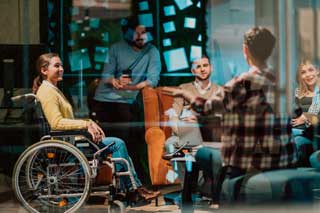 EAP On-Line Orientation Sessions
TELUS Health (formerly LifeWorks) offers a monthly orientation session that provides valuable information on the program and its benefits.
Register for the September 20th 1:00 pm EST session
Other News and Events
September Is Recovery Month

Recovery month celebrates the gains made by those in recovery from substance use and mental health and works to promote and support evidenced-based treatment and recovery practices. TELUS Health's EAP offers counseling and support to those who may be struggling with substance use themselves or have a family member struggling with substance use. Call TELUS Health 24/7 at 888-456-1324 (Español: 888-732-9020), or login to the TELUS Health wellbeing platform through Employee Self-Serve and search "substance abuse", "recovery" or "addiction" to access a wealth of information.
Webinar: Navigating the Teen Years

This seminar will touch on very important topics for parents who are, or will soon be, navigating children through their teen years. During this seminar, you will discuss risky behaviors, how to prevent them and manage conflicts with your teen, as well as the do's and don'ts of parenting a teen. You will leave this seminar with a toolbox of best practices for managing those tricky teen years.
September 21st Is World Alzheimer's Day

Every year on September 21st, countries around the world concentrate on raising awareness about Alzheimer's and dementia so that we can better understand those living with this chronic disease and gain global commitment to discovering how to prevent, treat, and cure this disease. The theme for 2023 is 'Never too early, never too late'.

We know making decisions about the care of a loved one suffering from Alzheimer's needs is a difficult one and can come with a lot of stress, grief, and uncertainty. TELUS Health offers Elder Care support to help in making decisions for care and locating local resources.