"Shine a Light on Human Trafficking" Candlelight Vigil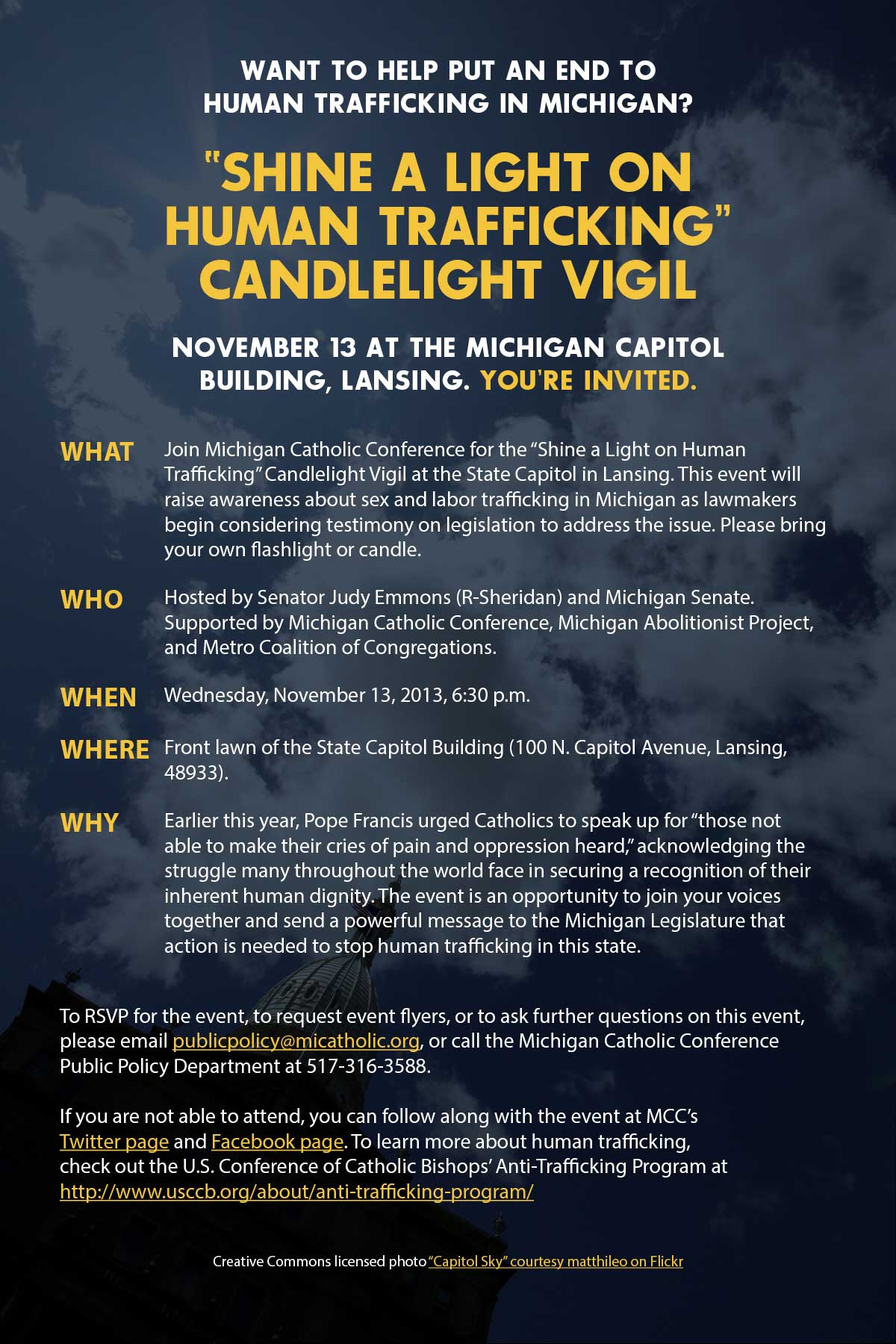 Michigan Commission Releases Human Trafficking Report
The Michigan Commission on Human Trafficking, led by Attorney General Bill Schuette and Representative Kurt Heise (R-Plymouth), released its report this week to provide recommendations for Michigan on how to combat human trafficking. The Commission, which was formed in March, focused on five areas, including legislation, public awareness, data collection, professional training, and victim services. MCC staff released the following statement after the report was announced:
"The state as a whole and the Catholic community in particular have an obligation to defend and promote the dignity of every human person. This report from the Commission will prove indispensable toward raising awareness to the scourge of human trafficking and the victims of these crimes."
Michigan Catholic Conference looks forward to continuing work on this issue and hopefully seeing many of you next week at the vigil.
If you haven't done so already, please join the Catholic Advocacy Network to receive regular public policy updates—including Lansing Update—via email.