Marriage Trial Begins, MCC Op/Ed Promotes Church Teaching
When society should be focusing on how to promote men and women marrying before having children, marriage is now on trial in federal district court in Detroit, as mentioned in last week's Lansing Update. The DeBoer v. Snyder trial began this week on Tuesday, January 25. Michigan Catholic Conference Policy Advocate, Rebecca Mastee, made the following comments concerning the trial thus far:
"Although much of the plaintiff's introductory testimony this week has revolved around parenting, rather than marriage, marriage is the primary issue at trial. It may be subtle to some, but there is a difference between making a case for parenting and making a case for marriage. Regardless of how a child is raised, biologically, every child has a mother and a father. This is a fact. Society has long recognized this fact and its importance, through the institution of marriage. Marriage is the only civil institution that is specifically geared to unite children with their moms and dads. Put another way, marriage unites a man and a woman with each other and any children born from their union."
In addition to filing an amicus brief in this case, Michigan Catholic Conference also wrote an op/ed this week in the Detroit Free Press on the importance of maintaining marriage as the union between one man and one woman.
Bills to Streamline the Adoption Process Pass Senate Committee
The Senate Families, Seniors, and Human Services Committee approved three bills on Wednesday, February 26 concerning adoptions in this state. House Bills 4646-4648, sponsored by Representatives Mike Shirkey (R-Clark Lake), Margaret O'Brien (R-Portage), and Kenneth Kurtz (R-Coldwater), streamline the adoption process and help Michigan's vulnerable children find loving homes. More specifically, the bills simplify the direct placement adoption process by allowing out-of-court parent rights releases, limit the time period a birth mother can revoke her release of parental rights, and shorten the completion period from six months to three months for adoptions of children under the age of one. Michigan Catholic Conference indicated its support for the bills when testimony was first taken in the committee back in October 2013. The legislation will now be sent to the full Senate to await members' consideration.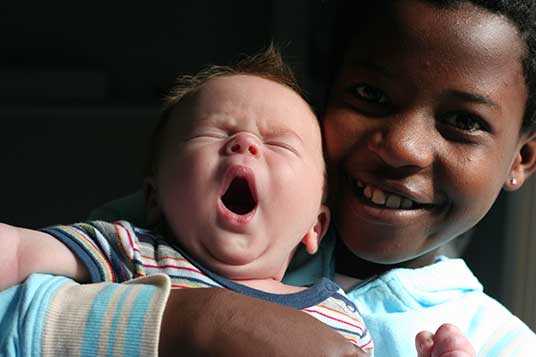 If you haven't done so already, please join the Catholic Advocacy Network to receive regular public policy updates—including Lansing Update—via email.