MCC Staff Testifies on Bill Regarding Gun Free Zones in Senate Committee
This week, the Senate Judiciary Committee took testimony on Senate Bill 442, a bill that would make changes to the state's gun-free zones and concealed carry law. Under current law, individuals with a concealed carry license are unable to carry concealed in gun free zones, but they are able to open carry in those areas. Churches and non-public schools, as private property, can designate individuals with concealed carry permits to carry weapons if they desire or they may have policies that prohibit any weapons from entering the premise, regardless of a concealed carry permit. MCC testified against the bill, as the state should not be setting any kind of weapons policy for private property owners. It will be difficult for a church or non-public school to enforce a "gun-free" policy under the new legislation if they are unable to see the weapon as a person enters. Senate Bill 442, sponsored by Senator Mike Green (R-Mayville), passed the committee and will now continue before the full Senate.
House Passes Bills Regarding Domestic Violence, Sexual Assault
Six bills passed the House this week with wide bipartisan support to address issues of domestic violence and sexual assault. House Bill 4476-4479, 4481, and 4788, sponsored by Representatives Harvey Santana (D-Detroit), Klint Kesto (R-Walled Lake), Robert Kosowski (D-Westland), Amanda Price (R-Holland), and Lisa Lyons (R-Alto), would:
Revise existing law to better protect the privacy of victims,
Allow a Personal Protection Order (PPO) to include a pet,
Increase penalties for those who assault a pregnant woman,
Allow survivors of sexual assault, when a pregnancy results, to present evidence so a judge may prohibit custody or parenting time from being granted to the victim's attacker.
MCC supports these measures, which will continue now to a Senate committee for further consideration. To learn more about these and other issues of violence, read MCC's September FOCUS, "Confronting Violence in Society."
House Committee Takes Testimony on Dismemberment Abortion Bills
The House Criminal Justice Committee this week heard testimony on House Bill 4833 and 4834, measures that would ban a later-term abortion procedure which involves dismembering living babies. The procedure is often referred to as Dilation and Evacuation, or D&E. The bills, sponsored by Representative Laura Cox (R-Livonia), amend the current state ban on the partial-birth abortion procedure to include D&E as well. In addition to the brutality of dismembering a living baby and removing it from the womb piece by piece, the procedure also carries with it recognized complications for the health of women who undergo a D&E abortion. During this week's committee hearing there was testimony only on the bills and no vote was taken. Michigan Catholic Conference supports the legislation and will advocate for its passage.
The Word from Lansing Column: Respect Life Month Emphasizes Worth of Every Life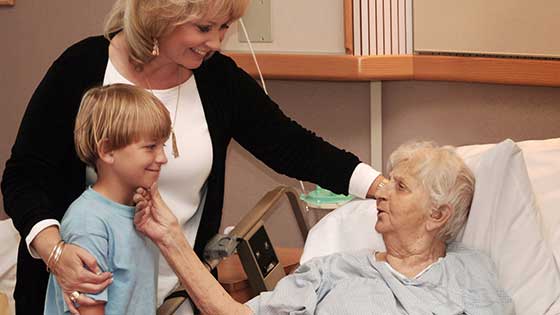 Throughout October, Catholic churches across the country are celebrating Respect Life Month to draw attention to the worth of every human person. The theme this year is "Every Life is a Gift," reminding all that their inherent worth cannot simply be reduced to their skills or level of productivity (Cardinal Sean O'Malley). During his visit to the United States last month, Pope Francis spoke about the dignity of all persons, especially those on the margins or considered disposable. The Word from Lansing column this month delves further into the idea of finding life as a gift, even in the midst of profound struggles. In addition, Michigan Catholic Conference offers a few ideas of how to promote and care for human life.
If you haven't done so already, please join the Catholic Advocacy Network to receive regular public policy updates—including Lansing Update—via email. For other news and information, follow MCC on Twitter, like MCC on Facebook, follow MCC on Instagram, or visit MCC's webpage.