News Release: MCC Offers Support for Federal Lawsuit Protecting Religious Child Placement Agencies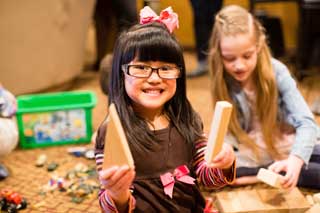 FOR IMMEDIATE RELEASE
April 15, 2019
(Lansing, Mich.) — Michigan Catholic Conference released the following comments today regarding a federal lawsuit filed by the Becket law firm in the Western District of Michigan seeking to protect the conscience rights of faith-based child placement agencies. The lawsuit claims that a recent settlement agreement reached between Attorney General Dana Nessel and the ACLU, which sued the state in 2017 over its cooperation with faith-based agencies, violates the First Amendment and was intended to stop the state from working with religious placement agencies.
"For decades, Catholic agencies have anchored communities and families by offering humanitarian aid to those in need and placing vulnerable children in loving homes. Faith-based child placement agencies help to provide diverse options for families and work to stabilize difficult living conditions for kids across the state. The Attorney General/ACLU settlement agreement does nothing to serve the best interest of children. Today's lawsuit will push-back against the ongoing adversarial efforts to move the Catholic Church and the services they provide out of the public square."
Michigan Catholic Conference is the official public policy voice of the Catholic Church in this state.
-- 30 --