News Release: On the Death of Most Reverend Robert J. Rose, 92
MCC CEO Mourns Loss of the Diocese of Grand Rapids Bishop Emeritus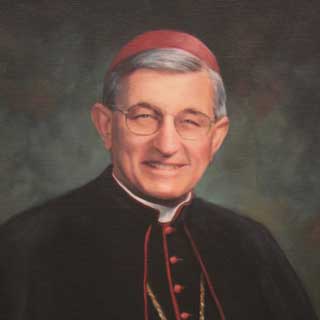 FOR IMMEDIATE RELEASE
March 4, 2022
Bishop Robert J. Rose served as a member of the Michigan Catholic Conference Board of Directors from his ordination/installation as the second Bishop of the Diocese of Gaylord in 1981 until he his retirement as the ninth Bishop of the Diocese of Grand Rapids in 2003. From 1983–1989 Bishop Rose served as Secretary-Treasurer of the Board and chairman of MCC's Finance Committee, stepping down from this role so he could focus his attention on his new diocese. In 1996 Bishop Rose was elected Vice-Chairman of the Board and served in this role until his retirement in 2003. Following are reflections from Paul A. Long, Michigan Catholic Conference President and CEO, on the death of Bishop Rose, who passed into Eternal Life on Ash Wednesday, March 2, 2022:
"As chair of MCC's Finance Committee Bishop Rose helped establish sound processes and high standards for how the committee conducted its business that are still followed to this day. He offered good insight and kept the staff and board members focused on what was important. Bishop Rose was a kind, gentle, caring, and pastoral man who always offered a listening ear and a helpful voice. He was a strong supporter of the work and mission of MCC and was passionate about its advocacy for human life, social justice and the common good. It was a blessing to know and work with and for him. May God give rest to his noble soul."
Note: Additional information about Bishop Rose may be found on the Diocese of Grand Rapids website.
Michigan Catholic Conference is the official public policy voice of the Catholic Church in this state.
-- 30 --