The Word from Lansing: Seek Compassionate Care, Not Assisted Suicide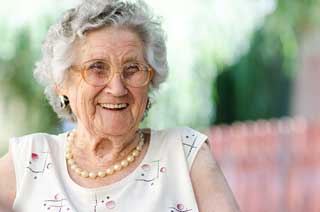 Posted November 25, 2016
Every life has value. This is true from the first moment of conception through one's last breath. An individual's dignity does not come from his or her physical appearance, level of intelligence, strength, or achievements, nor does it come from an ability to care for one's self independently. Instead, a person's worth is inherent, as a human being and child of God.
Unfortunately, the promotion of assisted suicide across the country is devaluing the human person, undermining the medical profession, and leaving the terminally ill, elderly, disabled, and indeed, all individuals, vulnerable. Assisted suicide is promoted as a "compassionate" choice to prevent suffering for terminally ill patients. Certainly, it is difficult to watch loved ones experience serious illness. But equating assisted suicide with compassionate care is misguided at best. In fact, experiences where assisted suicide is legal show that most individuals do not request assisted suicide for pain management. Instead, they often request it due to depression and fear, fear of losing one's autonomy and abilities or fear of pain. While their life may change significantly, nothing can take away their worth.
When people start "to see their own lives as diminished in value or meaning," what they need most is others who help remind them of their inherent worth, regardless of their physical condition (To Live Each Day With Dignity, 2011). Palliative care can give patients respectful treatment and pain management, while also providing families the opportunity to have necessary conversations, spend time with one another, and get their affairs in order. Patients deserve to hear that their care is not a burden; they deserve to feel cared for in their final months; they deserve to have people by their side who love them. That is what society should offer — not assisted suicide.
In 1998, Michiganders recognized the dangers of assisted suicide. A proposal that would have allowed for its legalization was overwhelmingly defeated by a 71%–29% margin. While unlikely to receive consideration this year, legislation was introduced this past summer for the first time in almost twenty years to overturn the ban. Lawmakers in other states are facing similar challenges. Since Oregon legalized assisted suicide in 1994, there have been more than 175 legislative proposals in more than 35 states, with only four additional states legalizing it through legislative or voter action. The American Medical Association is considering a change to its longstanding position opposing assisted suicide to one of neutrality. In Oregon and California, insurance plans have offered to cover assisted suicide instead of certain cancer treatments for the terminally ill. Allowing assisted suicide there, effectively, makes death a more cost effective "solution" for patients and their families.
Based on experiences in states that have legalized the policy, such as Oregon, assisted suicide laws remain problematic. These laws are a recipe for abuse and leave the elderly, disabled, or other vulnerable persons open to patient coercion, including by family members who might benefit financially from their death. Physicians are not required to notify families of a patient's intent to use assisted suicide, nor are they required to be present at the moment of death in case complications arise. Without adequate screening and counseling in place, physicians can prescribe suicide for depressed patients. A study in 2008 found that 1 in 4 patients who requested assisted suicide might have been clinically depressed (Oregon Health Science University). In other circumstances, help would be sought for individuals struggling with depression. Why should assisted suicide be the exception?
Assisted suicide provides false compassion for the terminally ill and vulnerable. The response should instead be true compassion, which "marginalizes no one, it does not humiliate people, it does not exclude them, much less consider their death as a good thing" (Pope Francis, Address to Medical Associations of Spain and Latin America, 2016). Society should "surround patients with love, support, and companionship" to ease their suffering.
The Catholic Church is committed to being a part of this response. She will continue to help lift up each and every person and care for all those who feel alone or in pain. Why? Because every person is worthwhile, not a burden, and our laws should remind them of that truth.