The Word from Lansing: Freedom of Religion and the Value of Interfaith Collaboration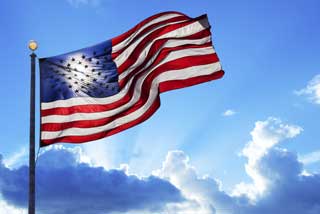 Posted October 20, 2017
George Washington wrote in 1775 that "while we are contending for our own liberty, we should be very cautious not to violate the conscience of others." The freedom of religion has long been upheld in America as a right for every person, regardless of their religious beliefs. This tradition is crucial, because if the freedom is restricted for people of one religious faith, it is weakened for people of all other faiths—or of no faith—as well.
According to Pope Francis, one critical benefit of this fundamental freedom is that it "shapes the way we interact socially and personally with our neighbors," especially those with beliefs different than our own. During his 2015 visit to the United States, the Holy Father said the free exercise of religion allows for individuals to converse with one another "without arguing," which paves the way for necessary and respectful public discussions and decision-making. Pope Francis modeled this interaction as he prayed with interfaith leaders at Ground Zero, calling for continued efforts for peace and remembering those who were lost in the September 11, 2001 attack.
Cooperative efforts, such as the one made in New York that day, are needed to help create effective responses to the pressing issues of our day. Whether it be issues of poverty, violence, broken families, civil rights, or the protection of human dignity, individuals of varying religious beliefs can come together to pray at the same time and to recognize common goals (Pope Francis, October 28, 2015). Catholics and those of differing faiths have done just that, promoting joint action for the benefit of the entire community.
To advance interfaith relations in Michigan, the Catholic Church and the Church of Jesus Christ of Latter-day Saints (LDS) will host an Interfaith Religious Freedom Conference at SS. Peter and Paul Jesuit Church in Detroit on Tuesday, November 7. This event will feature keynote addresses from Archbishop Allen H. Vigneron and Elder Von G. Keetch of the LDS faith, along with insights from well-regarded academics in the field of First Amendment constitutional law. The conference will examine the value of religious freedom, challenges to this right, and ways people of various religious beliefs can collaborate in its protection. Those who cannot attend the November 7 event may follow and participate in the conversation on social media using #InterfaithMI.
Michigan has significantly benefited from having a variety of religious congregations and people of faith active in public life. These diverse efforts help serve meals for the poor, welcome refugees, and offer health care and counseling services. They also allow for volunteers to aid in creative and beneficial ways. This has certainly held true pertaining to child placement services in Michigan. The Michigan Department of Health and Human Services has continually called on its faith-based partners, asking for help in drawing potential foster and adoptive homes and in supporting the state's approximately 13,000 vulnerable children in foster care. Approximately 3,000 foster children are available for adoption at any one time. Right now, nearly 300 of those children do not have an identified adoptive family. Faith-based child placement agencies, along with their long-standing State of Michigan secular colleagues, collaborate as diverse partners to place children into safe and loving homes.
Beyond the good work of individual religious congregations and organizations, interfaith conversations and action have promoted greater understanding of one another among residents in the state's communities. These efforts have brought Michiganders together to challenge racial inequality, to promote the dignity of immigrants and refugees, and to combat human trafficking. Each of these examples demonstrate why interfaith dialogue is needed in today's world.
The words of the nation's first president mentioned above provide a guidepost for our culture. The commitment of the Founding Fathers to religious freedom and freedom of conscience is paramount. As Catholics, we look forward to serving others in faith, and to dialoguing with people of other beliefs for the good of the community. We encourage all Michiganders to join us.