Lansing Update:

December 11, 2015
The Word from Lansing Column: The Human Face of the Refugee Crisis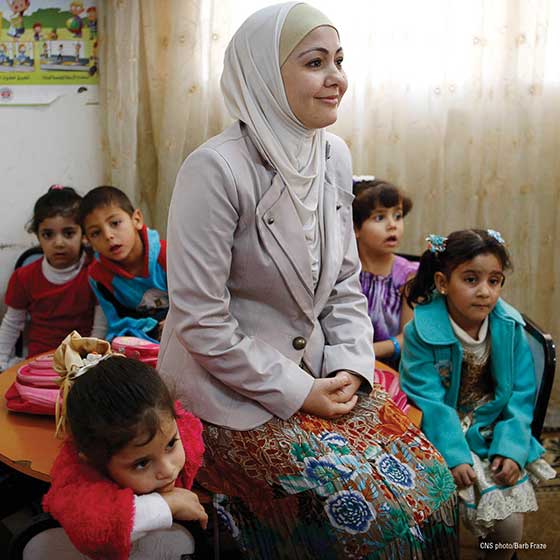 War and violence in Syria and the Middle East have displaced millions from their homes. As countries around the world are looking at ways to assist refugees, there has also been a growing concern about meeting security concerns in the wake of recent terrorist attacks. Pope Francis, while recognizing the difficulties the crisis poses to governments and other nations, has spoken about the importance of seeing the human face in the refugee crisis and finding ways to be welcoming to those in need. The Catholic Church has long been an important partner with the federal government to handle refugee resettlement, providing services like picking refugees up from the airport, finding them safe and affordable housing, providing English as a second language classes, and offering financial literacy and employment services. Michigan Catholic Conference's latest The Word from Lansing column highlights the importance of dialogue about refugee resettlement in the United States and the role the Catholic Church will continue to play in these efforts.
Shared Time Bills Continue Forward
For decades, non-public and homeschool students in grades 1–12 have been able to receive shared time services through partnerships with public schools. Through shared time, students are able to take additional non-core classes like art, music, or gym that would otherwise not have been offered to them. House Bill 4594 and House Bill 4790 expands shared time instruction to include kindergarten as well. Both measures passed the Senate this week by a 38–0 vote. Both bills now head to the governor's desk for his signature.
Epi-Pen Legislation Heads to Governor Snyder's Desk
As a result of a law enacted in 2013, public schools are required to stock Epinephrine Auto-Injectors (EpiPens), which are commonly used during potential life-threatening allergic reactions. These schools are also required to train their staff in the correct procedure and are immune from liability. This week, the full Senate unanimously approved legislation (HB 4438) to allow other entities to voluntarily obtain, store, and use EpiPens. Authorized entities, including religious institutions and non-public schools, would also be immune from liability. Since the Michigan House also approved the measure unanimously back in September, the legislation will be put before Governor Snyder for his approval.
MCC Testifies In Favor of Juvenile Justice Reform Package

Michigan Catholic Conference staff spoke before the House Criminal Justice Committee this week, recognizing the need for legislation that would raise the age of juvenile court jurisdiction from 17 to 18 and prohibit juveniles from being housed with adult prisoners. While acknowledging that there are costs to implement these changes, MCC staff testified that HBs 4947–4966 allow for greater rehabilitation and treatment for youthful offenders:
"If we are to be serious about making an impact in rehabilitation and a commensurate impact on increasing public safety and reducing crime we will need to invest in it. However, this investment in our youth to help them be productive, will reduce the cost of locking kids up, not to mention hopefully reducing the costs of future victimization."
The House Criminal Justice Committee's chairman, Representative Kurt Heise (R-Plymouth), has indicated that the committee will continue consideration of the package when the legislature returns in January 2016. To read more about MCC's position on the bills, read The Word from Lansing column from November.
Sexual Assault, Domestic Violence Legislation Considered in Senate Committee
A bipartisan package of bills currently before the Michigan Senate Judiciary Committee would address the issues of sexual assault and domestic violence. Michigan Catholic Conference has supported the measures, which update and enhance existing laws to better protect victims. The Senate Judiciary Committee will not be meeting next week, so further consideration of these package of bills will not resume until the 2016 year.
ACTION ALERT! Support Still Needed for Conscience Protections
Federal legislators are still considering must-pass legislation to provide funding for Fiscal Year 2016. Support is still needed from members to show their elected officials that strengthened conscience protections must be included in this legislation. For decades, the United States Congress has passed and reauthorized language to prohibit government agencies that receive federal health care funds from discriminating against those who decline to take part in abortion. Unfortunately, loopholes in current policy have made it difficult for those whose conscience rights have been violated to voice their concerns. To address this, language must be adopted soon to allow for a private right of action so individuals are able to defend their conscience rights in court. Take a minute to email your elected officials now!
To learn more about the need for conscience protection, read background pieces on the Abortion Non-Discrimination Act and on the Health Care Conscience Rights Act from the U.S. Conference of Catholic Bishops (USCCB).
President Signs "Every Student Succeeds Act" Into Law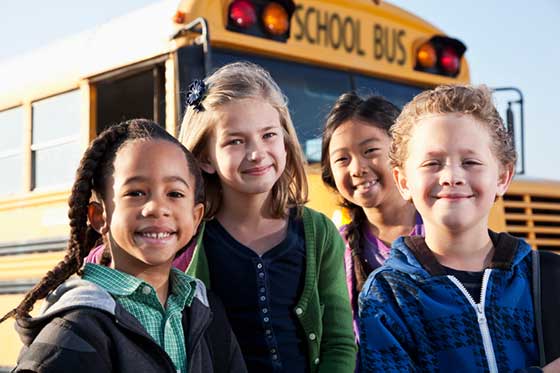 President Barack Obama signed the "Every Student Succeeds Act" (ESSA) this week into law, a reauthorization of the Elementary and Secondary Education Act (ESEA). The ESEA was first enacted to direct federal education aid in an equitable way towards all children in need, regardless of the type of school they attend. Previously the law was last updated in 2001 with the passage of the No Child Left Behind Act (NCLB), but erosion of the principle of equitable participation made updates necessary. The bill improves consultation requirements and other conditions connected with providing services for students and teachers in religious, private, and independent schools. It passed the U.S. Senate this week by a 85–12 vote, and the bill passed the U.S. House last week by a 359–64 vote. Archbishop George Lucas of Omaha, chairman of the U.S. Conference of Catholic Bishops (USCCB) Committee on Catholic Education, welcomed the act:
"The Every Student Succeeds Act demonstrates that there is broad bipartisan agreement on restoring equitable treatment of private schools and ensuring that all children are afforded the education services, benefits, and opportunities they deserve, regardless of the type of school they attend."
U.S. Senate Passes Bill to Defund Planned Parenthood, Shift Funds to Qualified Health Centers
This week, the U.S. Senate passed legislation by a 52–47 vote that halts federal funds to Planned Parenthood Federation of America and its affiliates, and shifts those funds to federal qualified health centers to provide for women's health. The language was included as part of a larger reconciliation bill, H.R. 3762, and thus only needed a simple majority of 51 senators to pass. While President Barack Obama has indicated he will veto the measure, the fact that the legislation has made it this far through Congress is historic and is very much thanks to people like you who advocated for its passage. Thank you for your action!
If you haven't done so already, please join the Catholic Advocacy Network to receive regular public policy updates—including Lansing Update—via email. For other news and information, follow MCC on Twitter, like MCC on Facebook, follow MCC on Instagram, or visit MCC's webpage.
If you haven't done so already, please join the Catholic Advocacy Network to receive regular public policy updates—including Lansing Update—via email. For other news and information, follow MCC on Twitter, like MCC on Facebook, or visit MCC's webpage.