Lansing Update: Latest on Legal Efforts to Protect the Unborn in MI
Posted August 5, 2022
In this update:
Legal Protections Against Abortion in Michigan Still Pending After Court Decisions
After several court actions in the past week, Michigan's law protecting the unborn and their mothers is still on hold.
A state court ruling earlier this year placed a hold on allowing Michigan's law protecting unborn children and their mothers from abortion to go into effect, which would have been the case when Roe v. Wade was overruled by the U.S. Supreme Court.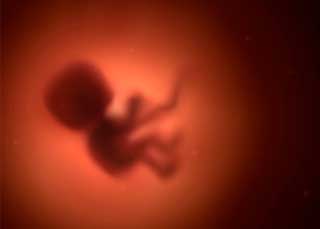 However, a separate state court recently found that hold didn't apply to county prosecutors with respect to their capability to bring charges against abortion providers, but that decision has now been put on hold by yet another court. The most recent order preventing prosecutors from enforcing the law extends through Aug. 17.
Michigan Catholic Conference (MCC), in conjunction with Right to Life of Michigan (RTL) and represented by legal counsel, continue to contest the various legal measures attempting to invalidate Michigan's pre-existing law protecting the unborn and their mothers.
On another front, the Michigan Supreme Court has yet to issue any decision on Gov. Gretchen Whitmer's request to declare abortion a state constitutional right. MCC and RTL are also involved in contesting that legal action.
Meanwhile, the Catholic Church in Michigan is continuing to move forward on a coordinated, comprehensive effort to defeat the extreme abortion amendment proposed for the November ballot.
The plans to inform and mobilize Catholics across the state against the dangerous proposal comes in addition to MCC's continued support of Citizens Supporting MI Women & Children, the official campaign dedicated to defeating the abortion proposal.
The abortion proposal, backed by Planned Parenthood and the ACLU, would change our state's constitution to allow for unlimited abortion access all the way to the end of pregnancy, end parental consent regarding their children getting abortions, allow abortions to be performed by anyone and much more.
This proposal would go far beyond what was allowed for abortion when Roe was in effect, while also eliminating all past and future efforts to regulate abortion and making it a permanent part of our state's constitution.
We encourage you to get engaged with the official opposition effort by visiting the campaign website and signing up for the mailing list for updates on informational resources as well as volunteering opportunities.
You can also follow their social media pages on Facebook and Twitter.
Donations to the campaign are also encouraged, considering the supporters of the abortion amendment are receiving millions of dollars from across the country to advance the cause of abortion expansion.