Lansing Update: Religious Liberty Concerns in New Court Ruling and more…
Posted July 29, 2022
In this update:
State Supreme Court Decision Presents Constitutional Religious Liberty Concerns
A decision issued by the Michigan Supreme Court this week would usurp the legislature's role in the democratic process, present constitutional problems for people of faith, and place in jeopardy religious persons and entities who wish to serve others in the public square, according to Michigan Catholic Conference (MCC) in a statement issued in response to the ruling.
In the 5-2 ruling in the Rouch World v Department of Civil Rights case, the court interpreted the meaning of the word "sex" in the state's Elliott-Larsen Civil Rights Act (ELCRA) to include "sexual orientation." In referencing its amicus brief filed in the case, MCC offered the following comments in response to the court ruling: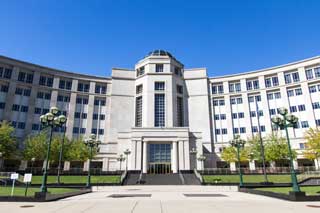 "The Michigan Supreme Court's decision in Rouch World v. Department of Civil Rights redefined the meaning of the phrase 'because of sex' in the state's Elliott-Larsen Civil Rights Act to encompass sexual orientation. MCC filed an amicus brief in support of the plaintiff's right to act in the public square according to their religious beliefs that marriage is between a man and a woman. In that brief, MCC presented an argument rooted in the text of the statute and the separation of powers doctrine that the legislature is the body charged by the Michigan Constitution with creating and amending state laws. Lawmaking through this process permits people of diverse beliefs to cooperate in crafting laws that simultaneously protect both vulnerable persons and the conscience rights of Michigan residents.

"The majority opinion in Rouch World expressly does not address whether enforcement under the ELCRA for alleged sexual orientation and gender identity discrimination would violate federal and state constitutional religious liberty protections. As Justice Viviano properly observed in his dissenting opinion, there are 'strong arguments' that the majority's interpretation of the ELCRA poses constitutional problems relating to religious liberty.

"Michigan Catholic Conference promotes public policies that protect conscience rights and the freedom for religious entities and individual persons to serve others, particularly those in need and those living on the economic margins. We profess that marriage is the union of one man and one woman united through life and open to the birth of children, even as society and culture has recently moved in a historically different direction. Christians are not called to conform to the culture, but to speak to it with truth and love.

"The Catholic Church teaches that all people deserve to be treated with respect and compassion. We urge citizens throughout their daily lives to approach and speak to one another in ways that acknowledge their inherent dignity, as every human person has been created in God's image and likeness.

"We will continue to advocate for religious liberty rights and seek to uphold constitutional principles that provide legal protections for those who serve others in the public square — particularly the poor and vulnerable — according to their religious mission."
Latest Column: Disparaged & Under Attack, Pregnancy Centers Deserve Support
The latest Word From Lansing column published by MCC notes that pregnancy resource centers, which are dedicated to helping women and their unborn and born children, have been attacked, disparaged and denied state funding in recent months.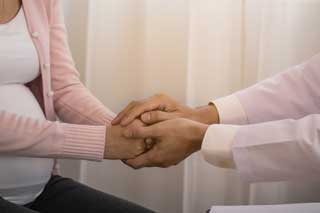 Yet those centers — including Catholic Charities agencies and other centers supported by Catholics — are doing the work to support a culture of life and to prevent the tragedy of abortion, and they deserve our help.
While others are putting efforts into trying to keep abortion accessible, the work these centers do provide a different path forward after the fall of Roe, providing a stark contrast between those who are working to welcome and support all human life from those continuing to champion the death and destruction of abortion.
The column highlights the vandalism and violence targeted at pregnancy centers before and after the Supreme Court struck down nationwide access to abortion, as well as how they were left out of the state budget by Gov. Gretchen Whitmer, who has now vetoed millions in funding for these centers simply because they don't view abortion as a solution for women.
To read the column, visit our website or read it at Detroit Catholic, and we encourage you to share the article on your social media pages.
Sign Up to Defeat the Anything Goes Abortion Amendment

Earlier this month, the coalition pushing for unlimited access to abortion in the state constitution submitted their petition signatures to the state for review.
The state has not yet said whether the petition drive has enough signatures, but the abortion campaign announced it had turned in more than 750,000 signatures. A minimum of roughly 425,000 signatures is needed to make the ballot.
We will know in the coming weeks whether this abortion amendment makes the ballot. In the meantime, it's imperative that all people of good will — particularly those who recognize the dignity of human life from conception to natural death — learn more about this dangerous and extreme proposal.
MCC is preparing materials for distribution to dioceses, priests, parishes and more, in addition to lending efforts and resources to the official campaign to defeat the abortion amendment, which is also providing resources.
We encourage you to get engaged with the official opposition effort — known as Citizens to Support MI Women amp; Children — by visiting their website and signing up for their mailing list for updates on informational resources as well as volunteering opportunities.
You can also follow their social media pages on Facebook and Twitter.
Donations to the campaign are also encouraged, considering the supporters of the abortion amendment are receiving millions of dollars from across the country to advance the cause of abortion expansion.
Catholic Social Services Leader Appointed to State Opioid Panel
The head of Catholic Social Services of the Upper Peninsula was appointed to a statewide commission dedicated to overseeing the hundreds of millions of dollars Michigan will receive to help fight the opioid epidemic here.
Kyle Rambo, CEO of Catholic Social Services of the Upper Peninsula, was nominated by Senate Majority Leader Mike Shirkey to the Opioid Advisory Commission. The commission was created by Public Act 84, which was legislation that MCC supported.
The law created the new commission as part of a legislative package to receive and distribute the state's share of a nationwide opioid settlement and oversee how those funds are used, according to a press release issued by Sen. Shirkey's office. Michigan is set to receive more than $800 million in funds stemming from a nationwide opioid settlement.