Lansing Update: Respect Life This Sunday: Speak Out Against Prop 3
Posted September 30, 2022
In this update:
Prop 3 Would Allow Minors to Receive Sterilizing Procedures Without Consent
Last weekend began the seven-week statewide education campaign to inform Michigan Catholics about Proposal 3 and urge them to vote no on this unlimited expansion to abortion.
As part of that series, Michigan Catholic Conference (MCC) will run a seven-part series breaking down the most concerning parts of the proposal. The articles were authored by John Bursch, a constitutional lawyer and former Michigan Solicitor General who is working against the proposal.
The following is part two of the seven-part series on Proposal 3:
Last week, we discussed how Proposal 3 (the "Reproductive Freedom for All" proposal) would amend Michigan's Constitution to make abortion a fundamental right, contrary to the Catholic Church's teaching that life must be protected from the moment of conception. We also learned that Proposal 3 goes much farther than merely codifying Roe v. Wade, invalidating more than two dozen Michigan pro-life laws and authorizing minors to obtain abortions without a parent's consent or even notice.

But there's more.

Proposal 3 defines "reproductive freedom" in a breathtakingly broad manner, to include "sterilization." And again, because Proposal 3 grants this right to "every individual," without age limits, that means the proposal, on its face, authorizes a minor to obtain a sterilization without parental consent or even notice, such as when a minor desires to change his or her gender.

In addition, Proposal 3 authorizes every possible kind of abortion procedure, defining "reproductive freedom" to include "abortion care." Such language authorizes gruesome procedures like partial-birth abortion, where a child is partially delivered before an abortionist takes the baby's life.

No matter how a voter feels about abortion, Michigan's Constitution should not be amended to strip parents of their right to be consulted before a minor child makes the serious decision to undergo a sterilization procedure, nor should the Constitution authorize partial-birth abortions. Please tell everyone you know: vote "NO" on Proposal 3 on November 8th.
John Bursch is a constitutional lawyer and former Michigan Solicitor General. Through Alliance Defending Freedom, he represents the Michigan Catholic Conference and Right to Life of Michigan in court to uphold Michigan's pro-life laws.
Parishes Encouraged to Make Big Push Against Prop 3 on Respect Life Sunday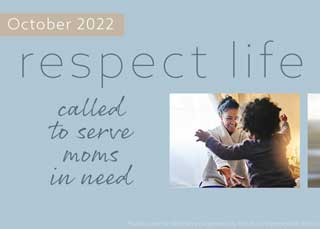 This Sunday, October 2 marks Respect Life Sunday, and with Proposal 3 on the ballot, recognizing the inherent dignity of every human beginning at conception comes with extra significance this year.
The Archdiocese of Detroit this week announced it is recognizing October as Respect Life Month with two special Masses celebrated by Archbishop Allen H. Vigneron and Auxiliary Bishop Robert Fisher. The efforts also include a dedicated episode on the Archbishop's podcast, Eyes on Jesus, a message to the faithful focusing on the dangers of Proposal 3's anything goes approach to abortion, along with a redoubling of efforts in all parishes to support women, children, and families in need.
As part of the efforts to defeat Proposal 3, MCC has encouraged parishes across the state to make an extra push during Masses this weekend to get the word out about Proposal 3. Here are some of the suggested action items, along with links to resources, to make the push Saturday and Sunday:
We encourage you to reach out to your pastor and parish leadership to find out how to help with promoting these resources during Respect Life Sunday this weekend. Please visit our resource website for more information about the educational effort and to learn more about being a "faithful citizen" during election season.
Aid to Attend Private College Included in $250M College Scholarship Program
High students who wish to attend private nonprofit universities could be eligible for $4,000 a year for five years under a scholarship program approved by the Legislature this week.
Lawmakers signed off on the details for the Michigan Achievement Scholarship, which is aimed at helping high school graduates from middle income families afford going to college.
Beginning with the class of 2023, high school graduates could be awarded $4,000 a year for attendance at a private nonprofit college, or $5,500 a year for attending a public university. Prospective community college and tribal college attendees could be eligible for $2,750 per year.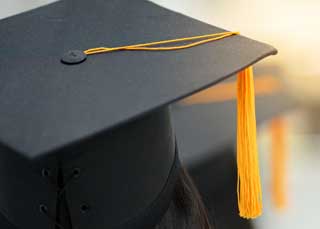 To qualify for the state aid, the student's family would need to have an expected family contribution (EFC) as determined through the Federal Free Application for Federal Student Aid (FAFSA) at $25,000 or less. According to Bridge Michigan coverage of the program, a family of four with one college student could have an adjusted gross income of $108,000 and qualify.
The student would also need to be a Michigan resident for at least one year before application, be a full-time student, maintain satisfactory academic progress, and apply for all available gift aid each year that the student applies for the scholarship, according to an analysis of the program.
The Legislature also set aside funds for a Michigan Achievement Scholarship Private Training Program, which would make available $2,000 a year for two years to high school graduates to attend a qualified occupational training program.
The Legislature had previously allocated $250 million for this scholarship program when they approved the budget for the upcoming Fiscal Year 2023, which begins October 1, but the program stipulations were finalized this week in the form of Senate Bill 842. The bill cleared both the House and Senate is headed to the Governor's office for review.
Funding for Foster Kids, Affordable Housing Included in $1B Supplemental Bill
Lawmakers this week put the finishing touches on a $1 billion supplemental spending bill primarily focused on economic development funding, but money also was provided for foster care kids and more affordable housing.
Senate Bill 844 set aside $15 million for grants to nonprofit organizations to provide housing to youth who are currently in foster care or who have already aged out of foster care. Another $4 million was made available to expand affordable housing for seniors and to expand programs for all-inclusive care for the elderly.
The bill provided $100 million that was already appropriated for the creation or rehabilitation of affordable housing.
Another $25 million went toward better child caring institution rates for children receiving services under either mental health and behavioral stabilization rates or developmentally disabled or cognitively impaired rates.
MCC Election Resource Website Now Available
MCC's resource website for the November 2022 election is now live.
The website prominently features resources for defeating Proposal 3, as well as useful links for checking voter registration and individual ballots, voting deadlines, Catholic voting resources and links to statewide candidates. There are also links for information on the two other statewide proposals that will appear on the ballot this fall, which MCC has not taken positions on.
To view the election resource website, click or tap here.
Absentee Ballots Are Out This Week: Find Out How to Register to Vote
As of this week, absentee ballots for the November election are available and being sent out to voters who have requested them.
In fact, voters can now vote their absentee ballot in-person at their local clerk's office as of Thursday.
If you are unsure if you are registered, it's very easy to check your status by entering your information at the Michigan Voter Information Center.
If you are not, you can register to vote directly at this website. You can also register to vote online here or at your local clerk's office.
And remember to vote no on Proposal 3.