Lansing Update: State Funding for Pregnant Students Rejected and more…
Posted July 15, 2022
In this update:
Money to Help Pregnant College Students Vetoed from Budget
Gov. Gretchen Whitmer vetoed funding in the state education budget that would have helped universities and community colleges support pregnant women who are students.
The Legislature sent the Governor an education spending bill that included $1 million total for colleges and universities to establish service centers for students who are pregnant, or who are parents to help connect them with needed resources, according to an analysis of the bill.
However, the Governor, in a letter explaining her use of a line-item veto on that funding, said she was rejecting budget provisions that "harm women's health care."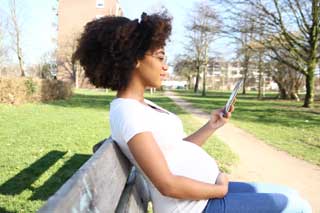 Whitmer explained the language would create a "gag rule" preventing service providers from "even mentioning abortion and otherwise make it harder for women to get the health care they need."
The budget language had said the centers could not refer for abortions. Rather, the centers could refer students to services like prenatal care and delivery and foster care adoption, which would recognize the dignity and humanity of both the mother and the child she is carrying and represent services that would help both mother and baby.
Rep. Tom Albert (R-Lowell), the House budget committee chair, told The Detroit News in response to Whitmer's veto of this funding that "many pregnant women may need assistance to continue work on earning their degrees, and the resources the governor vetoed today would have helped them," and noted that the Governor is only interested in choice when it comes to "the deadly choice that ends a human life."
University Grants Encouraging Ethical Stem Cell Research Also Rejected by Governor
The only other item the Governor line-item vetoed out of the state education budget was another provision that would have encouraged universities to engage in ethical stem cell research that does not involve tissue taken from aborted children.
The budget would have provided $5 million in grants to universities that agreed to this condition, but the Governor vetoed the funding and accompanying language.
However, several provisions supported by Michigan Catholic Conference (MCC) related to school and higher education funding were included in the final signed education budget, such as $600,000 for robotics programs for nonpublic schools, for instance.
The details of other budget items of interest are listed in this prior edition of Lansing Update.
The Governor has yet to sign another budget bill that covers the rest of state government but is expected to do so in the next week or so.
Join the Movement to Combat Abortion Extremism in Michigan
This week, Protect Life Michigan convened an online gathering event featuring several national pro-life leaders aimed at stopping abortion extremism occurring in Michigan. Click or tap here to sign up to get the recording of the link.
The call went out for volunteers to help with efforts to knock doors and to make calls and texts to help change public opinion on abortion. To sign up to volunteer, click or tap here.
Protect Life Michigan is also part of the broader coalition dedicated to defeating the proposed abortion amendment ballot question that could appear on the November ballot. To get involved with updates and to help out with that effort, click or tap here.