Senate Approves MCC-Backed Sex Abuse Prevention Reforms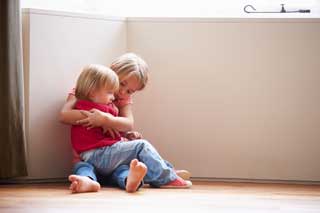 In this update:
Sex Abuse Prevention Package Wins Widespread Support in Senate
The Senate passed a series of Michigan Catholic Conference-supported bills aimed at preventing child sexual abuse with nearly unanimous votes this week.
Senate Bills 66 through 73 are intended to implement measures to proactively prevent child sexual abuse, particularly under the guise of medical treatment. Every bill in the package passed with a unanimous 38-0 vote except for one bill that received one no vote.
The legislation would, among many measures, make it a crime to abuse a patient under the guise of medical care, or misrepresent that sexual contact is necessary for a patient's health. The bills also require parental consent for certain sensitive procedures conducted on children.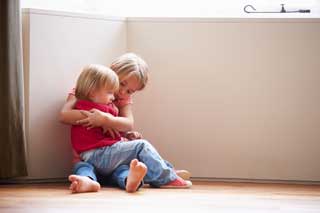 The bills are headed to House committees for further consideration. MCC has been supporting these policies since they were first introduced in the 2018 legislative session, when they debuted in the wake of Larry Nassar sex abuse scandal at Michigan State University.
Abortion Mandate on Employers Headed to Governor for Approval
Despite persistent opposition from MCC that was bolstered by 1,000 grassroots messages sent to lawmakers, the legislative majority still approved a bill to inflict an abortion mandate on Michigan employers and sent it to the Governor for her likely signature.
Senate Bill 147, sponsored by Sen. Erika Geiss (D-Taylor), would put abortion on equal footing with childbirth when it comes to the benefits employers offer employees. If an employer offers benefits for childbirth, the legislation will make it so that employers must offer similar benefits for abortion or face the possibility of legal liability.
MCC offered testimony in committee against the legislation and issued three public statements to the press, including one on Wednesday, after a majority of House members voted to send the bill onward to Gov. Gretchen Whitmer.
In this week's statement, MCC noted that "not only does the premise of equating childbirth to abortion offend human dignity, it is also wrong to push employers into providing employee benefits related to abortion if they offer paid maternity leave or insurance coverage for childbirth."
The statement again expressed hope for a day when "all elected officials will support policies that protect all human life and provide life-affirming options for both preborn children and their mothers. Women deserve better than abortion."
MCC again extends its gratitude to the hundreds of grassroots Catholics who responded to our action alert to contact lawmakers to vote against the bill, as it is always important to speak out against policies that are detrimental to the dignity of human life.
Budget Process Churns Forward
This week, the House and Senate appropriations committees took many of the budgets that were approved by subcommittees and sent them along to their respective full chambers for the next step in the budget-setting process for next year.
There were no changes to report on this week regarding the items that MCC is watching or advocating for. The Legislature is required by law to pass a budget and send it to the Governor no later than July 1 for the fiscal year that starts October 1.