News Release: Lawsuit to Block COVID-19 Funding Discriminates Against Nonpublic School Students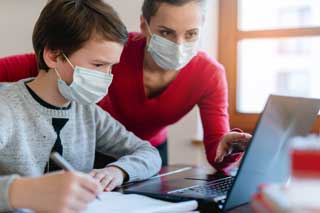 FOR IMMEDIATE RELEASE
July 7, 2020
(Lansing, Mich.) — Today Governor Gretchen Whitmer, Attorney General Dana Nessel, and State Superintendent Michael Rice announced a lawsuit against the U.S. Department of Education, seeking to withhold needed pandemic relief from Michigan students that attend nonpublic schools. The lawsuit targets an Interim Final Rule from the Department that guides how CARES Act funding is distributed to public and nonpublic schools. Michigan Catholic Conference (MCC) decried the announcement and its discriminatory action against nonpublic school students. The statement below may be attributed to Paul A. Long, MCC President and CEO:
"Michigan Catholic Conference fully supports using federal aid, as the U.S. Congress intended and approved, to assist both public and nonpublic schools in keeping students across the state safe. Michiganders have seen throughout the past few months that the virus does not discriminate; neither should the government or any of its elected or appointed officials in the distribution of COVID-19 aid. The lawsuit filed today demonstrates a complete lack of understanding about nonpublic schools and those who attend them. It shows contempt for the intentions of federal lawmakers who sought to assist all schools and all students. And, most disturbingly, it shows utter disregard for more than 120,000 Michigan students and their families simply because of the school they attend."
Michigan Catholic Conference is the official public policy voice of the Catholic Church in this state.
-- 30 --