News Release: Michigan Supreme Court Upholds Appropriation to Nonpublic Schools
Court of Claims Must Now Finalize Review in Light of Court of Appeals' Previous Ruling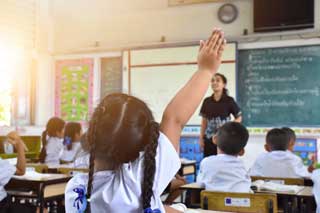 FOR IMMEDIATE RELEASE
December 28, 2020
(Lansing, Mich.) — The Michigan Supreme Court today issued a split 3-3 ruling that will require the state Court of Claims to finalize review of a now-constitutional state appropriation that reimburses nonpublic schools for costs associated with state-mandated health and safety mandates. Michigan Catholic Conference has supported the reimbursement policy for at least three legislative sessions and is now encouraging the Court of Claims to move quickly in order for the funds to be reimbursed.
"We're pleased that the Court of Appeals decision has been upheld and that Section 152b has been found constitutional by the state's highest court," said David Maluchnik, Michigan Catholic Conference Vice President for Communications. "Since the case has been remanded to the Court of Claims, our hope would be for the Court to quickly dispense with its review in order to allow for nonpublic schools to access the long-awaiting funding. We believe that every student in Michigan should be treated equally in terms of health and safety, regardless if they attend a public or nonpublic school."
The Michigan Supreme Court's 3-3 split decision is a result of Justice Elizabeth Clement's recusal from the case due to her previous employment as legal counsel for Governor Rick Snyder when the appropriation was signed into law. To date, the Michigan Legislature has appropriated some $5.5 million to reimburse nonpublic schools for complying with dozens of state mandates including fire drills, attendance keeping, and immunizations records.
Michigan Catholic Conference is the official public policy voice of the Catholic Church in this state.
-- 30 --