News Release: Governor, Legislature Repeal Laws Protecting Women from Dangerous Abortion Practices
Bills signed into law today include repeal of criminal penalty for death of a woman during an abortion, removal of protections against unregulated abortion practices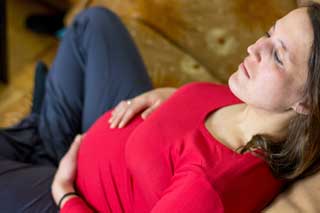 FOR IMMEDIATE RELEASE
April 5, 2023
(Lansing, Mich.) — Legislation signed into law today by Gov. Gretchen Whitmer that has been portrayed as simply repealing Michigan's abortion ban in reality goes much further by removing criminal penalties for killing a woman during an abortion and removing protections against unregulated abortion practices, Michigan Catholic Conference (MCC) stated today.
In addition to House Bill 4006 removing the prohibition on abortion except in cases to save the mother's life, as well as the ban on advertising or selling drugs without a valid prescription or other pills or powders to cause an abortion, House Bill 4032 would remove the maximum 15-year felony for an abortion resulting in the death of a woman.
The Governor also signed Senate Bill 2, which repeals a longstanding law intended to protect women from those who publicize unregulated abortion practices, including "recipes or prescriptions for drops, pills, tinctures or other compounds" to produce an abortion.
The following comments may be attributed to Rebecca Mastee, J.D., Michigan Catholic Conference Policy Advocate:
"This legislation not only repeals the 1931 abortion prohibition, it also removes common sense penalties and longstanding provisions of law that protect women from malicious actors. This includes repealing the felony provision for performing an abortion that results in the death of a woman, as well as repealing prohibitions on advertising and selling unregulated, do-it-yourself abortion practices. It should also be recognized that this same 1931 law now being repealed was used as recently as 2019 for a criminal abortion conviction.

"The current legislative majority and Gov. Whitmer's new abortion policy presents risk and harm for vulnerable women and does not reflect what voters were sold regarding Proposal 3 — that it would just 'restore Roe v. Wade' — because under Roe, each of these laws now being repealed served a valid purpose.

"We urge public officials to work toward a society where women do not feel that abortion is their only choice when facing a difficult, unplanned, or unwanted pregnancy. Lawmakers should focus their efforts on helping women access the resources needed to support themselves and their families before, during, and after birth.

"Regardless of what our state laws or constitution currently say, the Catholic Church will always proclaim the truth that every human life, at any stage of development or in any condition, is sacred and deserving of life and love. We propose this perspective as the foundation for all public policy as we work toward building a society that respects all human life, one that provides sufficient support for pregnant women and families, so that abortion becomes unthinkable."
House Bill 4006 was sponsored by Rep. Laurie Pohutsky (D-Livonia). House Bill 4032 was sponsored by Rep. Stephanie Young (D-Detroit). Senate Bill 2 was sponsored by Sen. Erika Geiss (D-Taylor).
Michigan Catholic Conference is the official public policy voice of the Catholic Church in this state.
-- 30 --