News Release: Michigan House Votes to Allow Discrimination Against Religious Communities
Faith-Based Organizations Believing in Gender Differences and Traditional Marriage Likely to be Targeted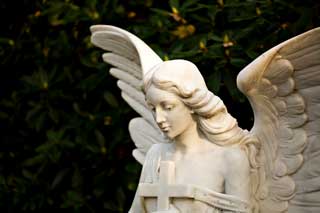 FOR IMMEDIATE RELEASE
March 8, 2023
(Lansing, Mich.) — The Michigan House of Representatives voted today to amend the state's civil rights act that will likely create a right to target religious organizations for their teachings, beliefs and practices related to traditional marriage and biological gender differences, Michigan Catholic Conference stated after the vote. The legislation, Senate Bill 4 and House Bill 4003, adds "sexual identity, gender identity and expression" to the state's civil rights act while failing to include protections for religious organizations that provide humanitarian services and assistance to the general public, especially the poor and needy.
"Today, a majority of the Michigan House voted to intentionally deny essential protections for religious institutions in the state's civil rights code. As a result, discrimination and targeted litigation toward faith-based institutions is highly likely," said Michigan Catholic Conference Vice President for Public Policy and Advocacy Tom Hickson. "We are disappointed that the House did not include language to protect religious organizations from discrimination even though every state in the country has done so when amending their civil rights laws."
Michigan Catholic Conference has worked over the past month with members of differing religious faiths and denominations to encourage legislators to protect from discrimination and legal liability those who teach and believe that marriage is between one man and one woman, and that men and women are biologically different from one another. Driven by their religious belief to love both God and neighbor, Catholics and other religious traditions act on their faith-based teaching to serve others in the areas of social services, education, and charitable exercises, among others. Such services are primarily provided to citizens—regardless of their faith or classification—who are in need, vulnerable or destitute.
To date, over 8,000 messages have been sent to Michigan lawmakers from Catholics across the state encouraging support for religious protections. MCC, the Council on American-Islamic Relations Michigan Chapter, and Citizens for Traditional Values have encouraged supporters to contact their elected officials and have engaged in media activity to urge protections for religious organizations.
Michigan Catholic Conference believes that failing to include religious protections in Senate Bill 4 or House Bill 4003 will:
Lead to a new class of discrimination against people and organizations of faith,
Encourage targeting of faith-based social service, educational and charitable organizations, and
Force small non-profit/religious organizations into lengthy litigation in state courts.
"While it is clear that Governor Whitmer will sign the legislation into law, we believe it is necessary to state that this policy fails to protect all citizens from discrimination and will likely prompt greater scrutiny through the lens of the First Amendment," said Hickson.
Senate Bill 4 passed the full House of Representatives today 64-45 after it passed out of the House Judiciary Committee earlier in the day. The bill will now head to the Governor's office for her signature. House Bill 4003 also passed the full House today 64-45 after being passed by the same House Judiciary Committee.
Michigan Catholic Conference is the official public policy voice of the Catholic Church in this state.
-- 30 --