The Word from Lansing: Michigan Prepares to Enact "Raise the Age" Legislation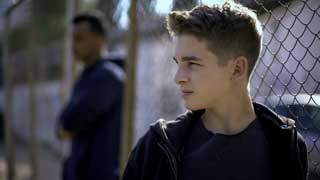 Posted October 25, 2019
Too many Michigan families are touched by crime and violence. In Lansing, state lawmakers continue to examine the best ways to reduce crime and to improve outcomes for victims and offenders in the state.
From the Catholic perspective, a successful justice system considers the wounds of those hurt by crime; it protects the general public from further harm or violence; and it promotes fairness, accountability, and opportunities for rehabilitation to those who have committed crimes. Michigan Catholic Conference (MCC) has kept each of these principles in mind during the 2019-2020 legislative session as state lawmakers debated juvenile justice reform referred to as "Raise the Age." These bills consider the manner by which seventeen-year-olds are held accountable in the criminal justice system.
During this debate, state lawmakers have heard from many involved in the justice system, including Michigan juvenile court administrators. The work juvenile courts do is challenging and requires significant investment from local communities. At the same time, it helps widen opportunities for youth to create a brighter future for themselves and keep Michigan streets safer.
Seventeen-year-olds arrested in this state currently have no option to receive juvenile justice services, even for first-time, non-violent offenses. Michigan law automatically requires them to be processed through the adult criminal justice system, even though they are considered minors in almost every other aspect of law. At times, this requirement means uprooting youth from their communities, placing them at greater risk of sexual assault in adult facilities, and not seeking out as much parental involvement in sentencing and rehabilitative decisions.
Support continues to grow in the legislature toward implementing measures that allow for most seventeen-year-olds to remain in the juvenile justice system, unless a judge or prosecutor chooses in the most serious cases to charge them as an adult. The proposed law prioritizes public safety, while at the same time improves access to age-appropriate rehabilitative services for seventeen-year-olds (often not available in the adult system) to reduce rates of future crime. MCC has advocated for the "Raise the Age" policy for three consecutive legislative sessions and is grateful for its bipartisan support.
The legislation is widely supported in the Michigan House of Representatives and Senate. Regardless of partisan affiliation, lawmakers are able to see that the criminal justice system should be working better for individuals, communities, and employers, especially with regards to seventeen-year-olds. If passed and signed into law, the measures would take effect in 2021, bringing Michigan's policy in line with that of forty-six other states.
MCC is especially appreciative for the bipartisan leadership of Senator Pete Lucido (R-Shelby Township), Senator Sylvia Santana (D-Detroit), Representative Graham Filler (R-Ovid), and Representative David LaGrand (D-Grand Rapids); their dedication continues to make the policy possible. This legislative package, however, should not be the end of reform efforts. To improve criminal justice outcomes, Michiganders should consider the following action items:
Advocating for public policies that provide comprehensive reentry services for the formerly incarcerated, adequate state funding for indigent persons to receive competent legal representation, and just compensation and treatment for crime victims struggling with physical and emotional injuries. Learn more at www.micatholic.org/can/.
Supporting Catholic prison/jail ministry or local Catholic Charities agencies who work with prisoner re-entry services, addiction and behavioral health counseling, or other relevant programs. Resources can be found in MCC's FOCUS on juvenile justice reform.
Mentoring or tutoring at-risk, low-income, or struggling youth in the community, to provide them with support and encouragement as they seek their future path.
MCC will continue to support the "Raise the Age" policy in Michigan until it's signed into law. We'll also continue to explore answers to the following questions:
How does Michigan measure up in fostering a successful criminal justice system? and
How can it get better?