Lansing Update:

December 18, 2015
Governor Signs EpiPen, Shared Time Legislation Into Law
This week, Governor Rick Snyder signed two measures into law supported by Michigan Catholic Conference.
Public Act 221 of 2015 (formerly HB 4438) allows authorized entities, including religious institutions and non-public schools, to obtain, store, and use Epinephrine Auto-Injectors (EpiPens). These devices are commonly used during potential life-threatening allergic reactions. Institutions that choose to use EpiPens would have immunity from liability.
Public Acts 222 and 223 of 2015 (formerly House Bills 4594 and 4790) expand shared time services to kindergarten so that students in non-public schools or homeschool can take additional non-core classes such as art, music, foreign language, or gym that would otherwise not have been offered to them. Currently, Michigan's shared time program is offered to grades 1–12.
Staff is thankful to the Michigan Legislature and to Governor Snyder for supporting these measures.
Waiver Language Agreed Upon To Maintain Healthy Michigan Program
This week, the federal government approved a much anticipated 2nd waiver necessary to ensure that the state's Healthy Michigan Medicaid expansion program will continue. This welcome news comes just days before the December 31st statutory deadline to obtain approval. Healthy Michigan provides Medicaid coverage to 600,000 people with incomes between 100 percent and 133 percent of the federal poverty level. Michigan Catholic Conference has supported the program over the past several years as everyone deserves access to quality, affordable health coverage. According to a statement from Governor Snyder, starting April 1, 2018, Healthy Michigan Plan participants must work with their physician on strategies to lose weight, quit smoking, or adopt other healthy behaviors. If they choose not to do this, they will need to obtain health insurance through the federal exchange. The Michigan Department of Health and Human Services will continue working to implement and meet the requirements of the federal government's waiver.
Senate Approves Custody Bill Regarding Children Conceived From Rape
Research has estimated that somewhere between 25,000 and 32,000 pregnancies result annually from rape in the United States. 73 percent of the women carry their pregnancies to term, and of these 73 percent, 64 percent raise the children themselves. Threatening to assert paternity following rape is one way to coerce a woman into having an abortion or to get her to drop charges for criminal sexual conduct. To address the problem in Michigan, Senate Bill 629 was introduced by Senator Rick Jones (R-Grand Ledge). The legislation is modeled after the federal Rape Survivor Child Custody Act recently signed into law by President Obama. Michigan's SB 629 will assist mothers who are rape survivors and their children by allowing a court to terminate the parental rights of a rapist, when presented with clear and convincing evidence of criminal sexual conduct that resulted in the child being conceived. MCC supports this legislation, which unanimously passed the Senate this week. It will next be taken up by the House Judiciary Committee.
Bill Regarding Services for Domestic and Sexual Assault Victims Approved Unanimously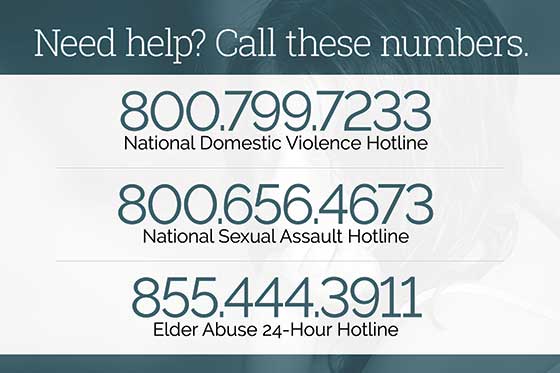 House Bill 4563, sponsored by Representative Eric Leutheuser (R-Hillsdale), passed the Senate this week by a unanimous, bipartisan vote regarding assistance for victims of domestic violence or sexual assault. More specifically, the bill would allow a township board to appropriate or spend funds for a contract to provide services to victims. Some of the services that could be contracted include safe emergency shelters, a 24-hour crisis hotline, supportive counseling, coordination or supportive services, and legal advocacy. The measure returns now to the House for approval of the changes made in the Senate before it can continue to the governor's desk for final consideration.
Strengthened Conscience Rights Policy Not Included in Must-Pass Federal Legislation
Thank you to all who sent messages to your federal officials urging adoption of the Abortion Non-Discrimination Act (ANDA) and the Health Care Rights of Conscience Act. Unfortunately, these measures were not included as part of the budget language to provide funding for Fiscal Year 2016 due to a veto threat from the president. These conscience protections would have addressed loopholes in current policy by allowing for a private right of action so that individuals could defend their rights in court. The U.S. Conference of Catholic Bishops (USCCB) will continue to advocate for and pursue the passage of these measures in other ways.
USCCB President Calls for Peace & Dialogue in Face of Violence

This week, Archbishop Joseph Kurtz of Louisville, president of the USCCB, issued a statement addressing the need for peace in light of the recent violence attacks both in the United States and across the world. He also spoke about the need to avoid inflammatory rhetoric and fear, especially in regard to discussions about the refugee crisis. Here is an excerpt:
"Watching innocent lives taken and wondering whether the violence will reach our own families rightly stirs our deepest protective emotions. We must resist the hatred and suspicion that leads to policies of discrimination. Instead, we must channel our emotions of concern and protection, born in love, into a vibrant witness to the dignity of every person."
Michigan Legislature Adjourns for the Year, Will Resume Sessions January 13
After meeting Tuesday and Wednesday this week, the Michigan Legislature has adjourned for the 2015 year. Before finishing for the year, one contentious issue that lawmakers considered late into the night was legislation that would end straight-ticket voting. Currently in Michigan, when voters receive their ballot, they can fill in one circle at the top to either vote for all Democrats or all Republicans for the candidate positions. Otherwise voters can go individually through the races and pick which candidate they want for the given office. This legislation eliminates the straight-ticket option, although a candidate's political party would still be listed next to the candidate. Supporters of the bill argued that by eliminating straight-ticket voting, voters would be encouraged to become more informed about each race and candidate. Opponents argued that eliminating straight-ticket voting would lead to longer wait times at the polls on Election Day. In both the House and the Senate, votes on the bill were extremely close (54–51 and 24–12 respectively), but the measure passed and will continue to Governor Snyder for his consideration. If signed into law by the governor, Michigan would join forty other states who have eliminated the straight-ticket option. Michigan Catholic Conference has no position on the bill.
Legislative session is expected to resume January 13, 2016. The following week, on January 19, Governor Rick Snyder will deliver his sixth State of the State address to a joint session of the Michigan Legislature to outline his evaluation of what has been happening in Michigan as well as his vision for the future direction of the state.
If you haven't done so already, please join the Catholic Advocacy Network to receive regular public policy updates—including Lansing Update—via email. For other news and information, follow MCC on Twitter, like MCC on Facebook, follow MCC on Instagram, or visit MCC's webpage.
If you haven't done so already, please join the Catholic Advocacy Network to receive regular public policy updates—including Lansing Update—via email. For other news and information, follow MCC on Twitter, like MCC on Facebook, or visit MCC's webpage.