Lansing Update:

Funding to Help Pregnant Women Vetoed Again and more…
In this update:
Millions in Funding to Help Pregnant Women & Their Babies Vetoed Out of Budget
Gov. Gretchen Whitmer this week vetoed more than $20 million in funding from next year's budget that would have assisted pregnant women in need, promoted adoption as an alternative to abortion, and supported pregnancy centers that help women who choose to carry their children to term.
Together with some $16 million vetoed from last year's budget for similar policies, the Governor over two years will now have eliminated over $36 million that otherwise would have benefited pregnant women who choose life for their babies.
"Although terribly unfortunate, it is not unexpected that the governor would, again, take the extreme position of vetoing funding to help pregnant women in crisis. Vetoing this funding alienates tens of thousands of women and families who receive assistance from non-profit pregnancy resource centers each year," said Rebecca Mastee, J.D., policy advocate with Michigan Catholic Conference (MCC), in a statement issued this week in response to the budget vetoes.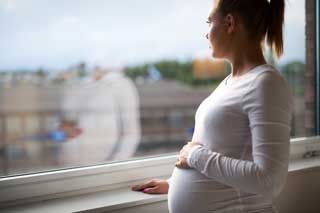 "By eliminating these helping hands for women who want to have their babies, the Governor is, in effect, taking away their 'choice' — the choice for childbirth," Mastee said, who added that the vetoes over the past two years show "pro-abortion advocates have fully committed to push abortion extremism on our state over the well-being of women in need."
The spending programs vetoed by the Governor, all of which were strongly supported by MCC, included:
$10 million to promote adoption programs in the state;
$4 million for grants to assist pregnant women who lack a safe home;
$3 million for the maternal navigator program that promotes childbirth and alternatives to abortion;
$2 million for a tax credit for parents who choose adoption;
$1.5 million for grants to pregnancy resource centers to provide services to women who carry their children to term;
$700,000 for the Parenting and Pregnancy Services program to assist pregnant women and those in crisis pregnancies with support toward childbirth; and
$50,000 to develop materials to inform medical care providers that the Department of Health and Human Services will not use state dollars to fund abortion.
The Governor vetoed similar funds out of the education budget she signed last week, which would have gone to universities and colleges to establish pregnancy centers to serve students who are pregnant.
MCC Salutes Investments Toward Reducing School Violence; Helping Poor & Vulnerable
Recognizing that the state budget is an indication of the moral fiber of the state and how well it upholds and advances the dignity and worth of all persons — including unborn children and the poor and vulnerable — MCC welcomed several spending priorities included in the $76 billion Fiscal Year 2023 budget signed by the Governor this week.
"The budget that was signed today and the omnibus education budget that was signed last week, is good in many regards and disappointing in others," said Tom Hickson, MCC Vice President for Advocacy and Public Policy, in a statement released after the signing. "We are grateful that this budget contains important funding to help protect children in all of Michigan's schools and provides important resources for the less fortunate. We are also pleased to see funding to research the root causes of violence in schools, especially gun violence."
The funding to research the root causes of violence amounted to $1 million so that the state can contract with a public university to provide training, technical assistance, and evaluations tied to local strategies to reduce and eliminate violence in schools, including gun violence. Michigan is one of the first states to implement this and MCC helped get this spending provision to the finish line.
Also of note was the $4.4 million included for diaper assistance grants to nonprofit agencies that distribute diapers for free.
"Diapers are a necessity for babies and are becoming increasingly expensive, so this funding will make a huge difference to women and families in need," Mastee said.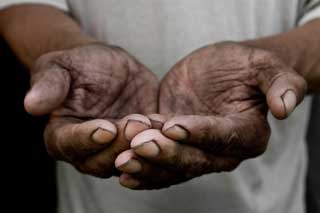 The budget also makes several investments designed to help foster care providers and promote adoption. Funding to help low-income families afford their food and energy bills, as well as support for emergency homeless shelters, was continued in this budget.
Nonpublic schools were included in the $18 million set aside for school safety funding, $3 million for dual enrollment, $1 million for health and safety reimbursements as well as other education spending items.
For the full summary of other state budget items of interest to MCC that were included in the final Fiscal Year 2023 budgets, please see our statement from earlier this week. The budgets approved this week are set to take effect Oct. 1, the start of the next fiscal year.
Bills to Prevent Research of Tissue from Abortion Also Vetoed by Governor
Separate from the budget, the Governor this week vetoed legislation that would have outlawed the use of tissue taken from aborted babies for scientific research.
House Bills 5558 and 5559 would have made it a five-year felony to conduct research knowingly on an organ, tissue, or cell taken from a dead embryo, fetus, or neonate obtained from an abortion and provide sentencing guidelines to reflect that.
According to the Detroit Free Press, the Governor wrote in her veto letter that the "bills are intended to politicize scientific, lifesaving research on conditions such as Parkinson's, Alzheimer's, ALS, leukemia, and more" and claimed they "create confusion, spur litigation, and sow fear."
MCC testified in support of the bills when they were before a legislative committee in late 2021, arguing that fetal organs obtained from elective abortions must never be seen as a standard tool of medical research, as this inevitably creates a demand for abortion and suggests abortion is a necessity to procure human material for research.
Plus, research that uses aborted fetal tissue and organs is neither ethical nor necessary, as ethical alternatives existed before researchers started using human fetal tissue from abortions, and ethical alternatives continue to be discovered.
If you haven't done so already, please join the Catholic Advocacy Network to receive regular public policy updates—including Lansing Update—via email. For other news and information, follow MCC on Twitter, like MCC on Facebook, or visit MCC's webpage.